For the first time in a Brazilian magazine, Alicia Keys uses her nonconformity to standards of beauty to spread the message for people to Be Cool, Be Strong, Be Real, Be Yourself in four covers of Elle Brasil Magazine's September 2017 issue.
The 36-year-old singer joined the #nomakeup movement in June 2016, and although she sometimes wears very little amounts of makeup Alicia says she wanted to stop looking at makeup as something that she was dependent on and went on to look at the products as a source of fun and creativity.
This is not the first time Alicia Keys has appeared bare faced on a magazine cover. She looked radiant without any makeup on the cover of Fault Magazine in July 2016.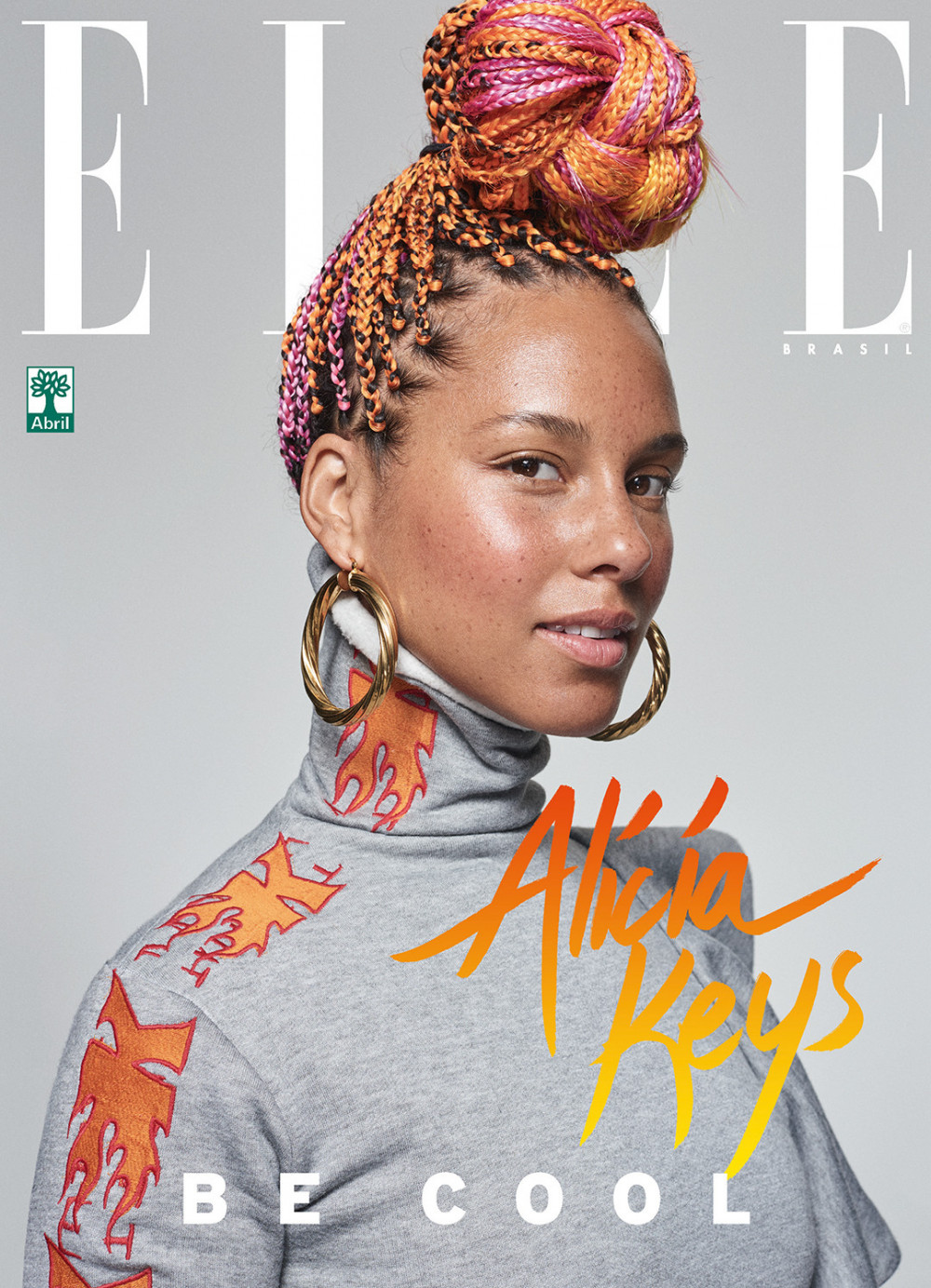 On these four Elle Brasil September covers, she looks beautiful wearing only moisturizer, pink blush and rocking her colorful braids. She shared the cover photos on her Instagram with the caption:
Thank you @ellebrasil for capturing my true colors ❤️??????Can't wait to come to Rio and feel all that magnificent energy!! ???
According to the magazine, Alicia was chosen for the cover because she uses her image and visibility to raise important debates by openly talking about patterns, showing her vulnerabilities and challenging her own barriers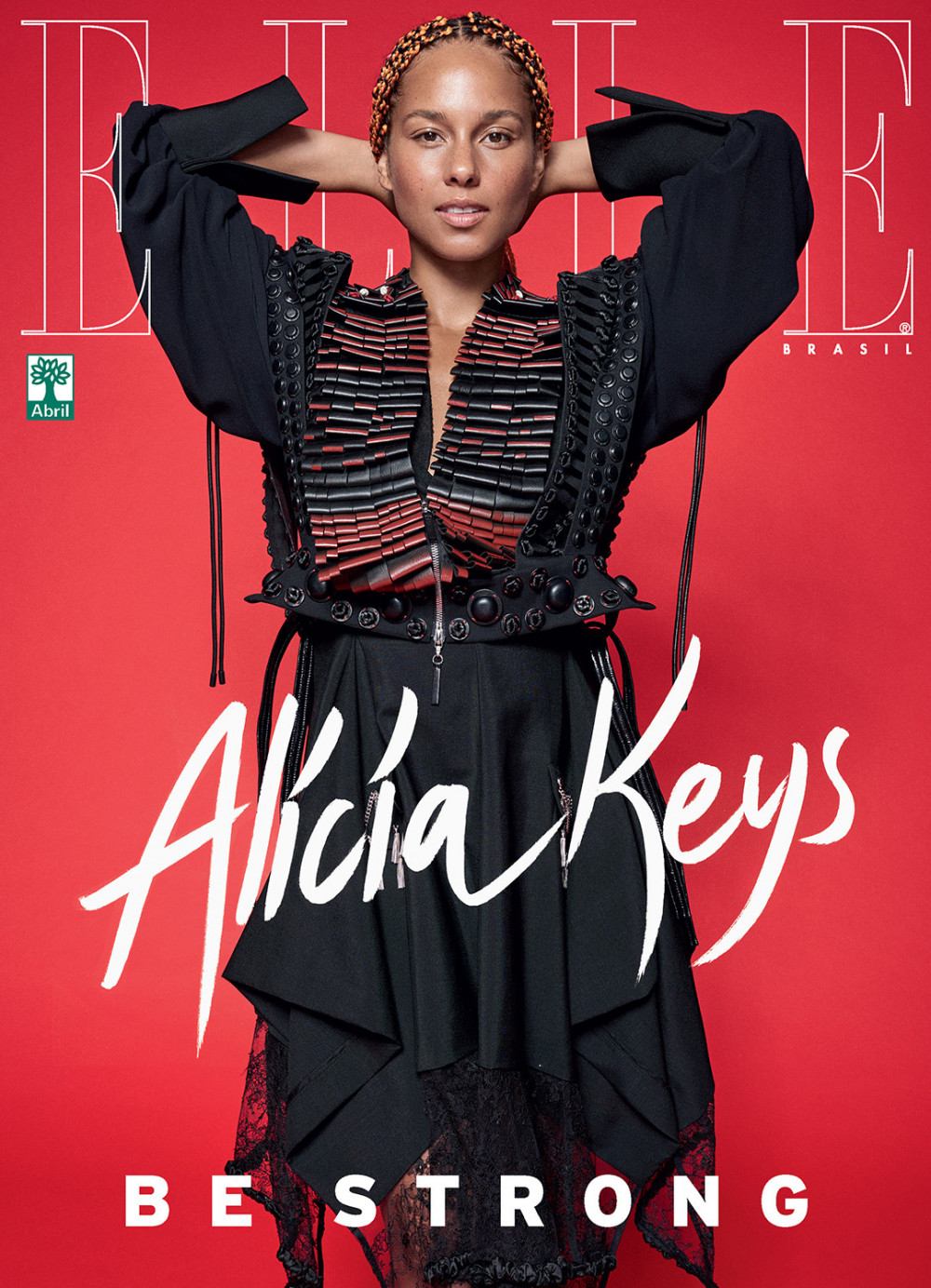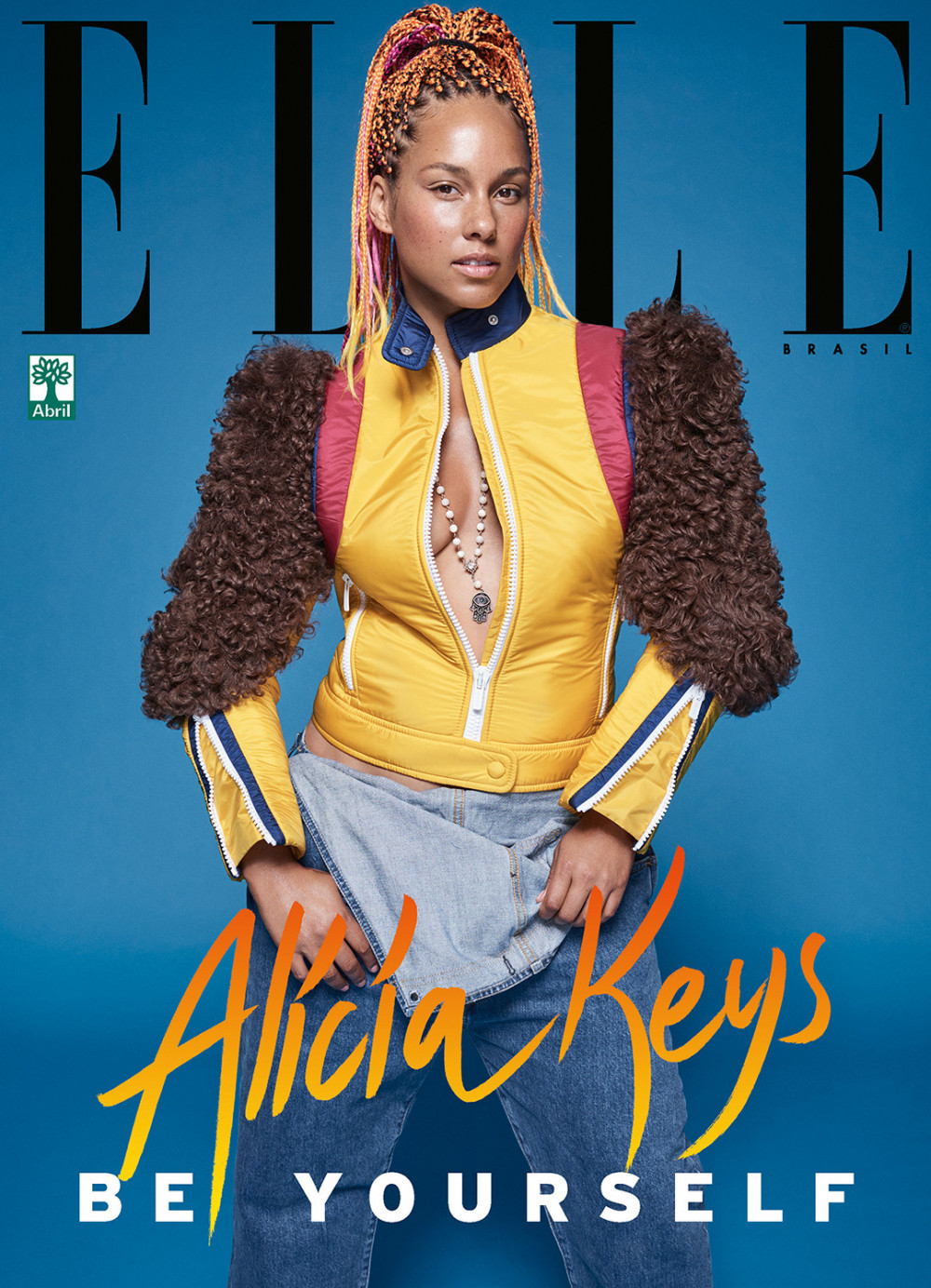 Check out the cover story on www.elle.com